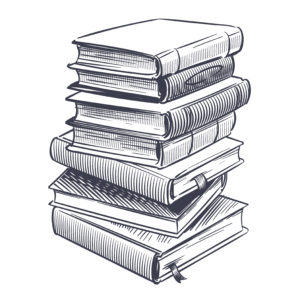 Our new series will showcase five local Jewish authors and their recently released books. Jconnectors will have the opportunity to engage with the authors during one-hour interactive Zoom sessions. 
You may attend as many series sessions as you would like. Information on our authors is below. Click author and book name to RSVP!
We are offering reimbursements to any Jconnect attendees who buy the authors' books. Proof of purchase must be provided. You will only be reimbursed for your purchase if you attended that author's event. Good for purchases made up to one-month after the event.
Click here for reimbursement form.
J-Author Series was made possible, in part, by a grant from the Jewish Federation of Greater Seattle.
---
Schedule!
February: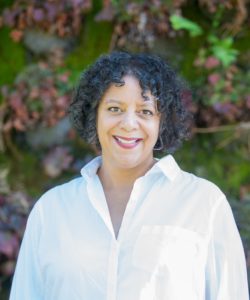 Eliana West, The Way Forward
Tuesday, February 16, 7:30-8:30pm
Eliana West writes contemporary interracial romance. Her first book, The Way Forward, was published by Tule Publishing in 2020. When not writing, Eliana can be found exploring the many wineries in Oregon and Washington with her husband in their vintage Volkswagen Westfalia named Bianca. She is the founder of Writers for Diversity, a community (on Facebook) for writers interested in creating diverse characters and world.
Thank you to this event's co-sponsors, Moishe House Seattle and The Tribe.
*
March
Rabbi Elana Zaiman, The Forever Letter
Thursday, March 11, 7:30-8:30pm
Rabbi Elana Zaiman loves connecting with people. In her book, The Forever Letter, she encourages us to deepen, heal, and uplift our relationships with the people who matter to us most. Elana is the first woman rabbi from a family spanning six generations of rabbis. She travels throughout North America as a scholar-in-residence, inspirational speaker, and workshop facilitator. She's a chaplain at The Summit at First Hill, a retirement community in Seattle; a certified Wise Aging instructor (IJS), and Adjunct Faculty at Seattle's Harborview Hospital CPE Program. In addition, she is the Ethics and Spirituality columnist for LivFun, a publication for Leisure Care retirement facilities in 10 states, and she has been published in The Gettysburg Review, The Sun, Post Road, American Letters & Commentary, and elsewhere. Elana also volunteers as a co-partner in the Seattle Limbe Sewing Circle, an intergenerational and interracial community which brings together Jews, Muslims, and Christians to create feminine hygiene kits for girls in Cameroon, Africa. Elana lives in Seattle, Washington with her husband and their son.
Thank you to this event's co-sponsor, The Tribe.
*
April

Karen Treiger, My Soul is Filled with Joy: A Holocaust Story
Thursday, April 8, 7:30-8:30pm
After 18 years of practicing law in Seattle, Karen Treiger felt a call to explore the story of her in-laws, Sam and Esther Goldberg. Treiger was educated at Barnard and NYU Law School –where she was editor-in-chief of NYU Law Review. The result of her three-year inquiry is the widely praised book, My Soul is Filled with Joy: A Holocaust Story. Treiger is an accomplished speaker, sharing her story of hope after the Holocaust.
Thank you to this event's co-sponsor, The Tribe.
*
May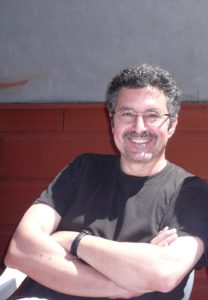 Rabbi Anson Laytner, The Mystery of Suffering and the Meaning of God
Tuesday, May 25, 7:30-8:30pm
Anson Laytner, a native of Toronto, Canada, is a happily retired rabbi. As a volunteer, he is president of the Sino-Judaic Institute and has edited its journal, Points East, for the last 30 years. He also serves on the board of Northwest Interfaith, on the advisory board of End of Life Washington, and on the board of the Seattle chapter of the New Israel Fund.
During his career, he served as program manager of the Interreligious Initiative at Seattle University's School of Theology and Ministry and adjunct faculty with Seattle University's Department of Theology and Religious Studies. He also worked as the grants and contracts coordinator for the Jewish Family Service of Seattle, a bereavement chaplain with Kline Galland Hospice, interim rabbi at Congregation Kol HaNeshamah in West Seattle, and as executive director of the Seattle chapter of the American Jewish Committee and of Multifaith Works, a Seattle non-profit agency that served people living with AIDS. He also directed the Seattle Jewish Federation's Community Relations Council when it was in existence.
Laytner has a BA, summa cum laude, from York University in Toronto, a Masters of Hebrew Letters (MAHL) and rabbinic ordination from Hebrew Union College, a Masters in Not-for-Profit Leadership (MNPL) from Seattle University, and an honorary Doctorate in Divinity from Hebrew Union College.
Laytner is the author of 4 books: Arguing with God: A Jewish Tradition; The Animals' Lawsuit Against Humanity, with Dan Bridge; The Chinese Jews of Kaifeng: A Millennium of Adaptation and Endurance, with Jordan Paper; and The Mystery of Suffering and the Meaning of God. Rabbi Laytner is married to Richelle Harrell. He has two living daughters, three sons-in-law and five grandkids.
Thank you to this event's co-sponsor, The Tribe.
*
June

Rob Angel, Game Changer: The Story of Pictionary and How I Turned a Simple Idea into the Bestselling Board Game in the World
Thursday, June 24, 7:30-8:30pm

In 1985, Rob Angel was a 26-year-old waiter from Seattle. Using a few simple tools, a Webster's paperback dictionary, a No.2 pencil, and a yellow legal pad, he created the phenomenally successful and iconic board game Pictionary®. With no manual to turn to, he made his own rules by relying on his intuition, hard work, and an unwavering entrepreneurial spirit to build Pictionary into a global powerhouse. Putting together the first 1000 games by hand in his tiny apartment, Angel mastered all the needed business skills including sales, marketing and distribution. For the next 17 years, Rob shepherded Pictionary to sales of 38,000,000 Pictionary games sold worldwide in over 60 countries.
Today, Rob is an entrepreneur, explorer, investor, philanthropist, and sought-after speaker on a mission to help people create their own success and best life by encouraging them to have the confidence to take their first small step. From running with the bulls to swimming with sharks, Rob is always OPEN to new and exciting adventurers.
Thank you to this event's co-sponsor, The Tribe.