We are excited to offer a FREE trip to Israel through Birthright Israel!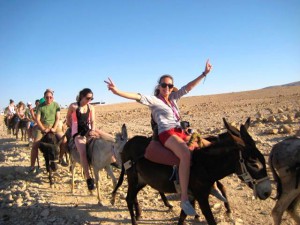 Trip dates: 6/12-6/24 Summer 2019
The tentative dates for Jconnect's Birthright Israel Summer 2019 trip are 6/12-6/24 2019. Dates will be confirmed in January of 2019 so stay tuned for more details and feel free to contact Hunter for any questions regarding the trip at hunter@hilleluw.org, thanks!
These trips are guaranteed to be an amazing experience…you'll get to explore Jerusalem, float in the Dead Sea, hike up the desert fortress of Masada, enjoy a meal under a traditional Bedouin tent, and more. Plus, you will be travelling with 40 other young adults from Seattle and Houston, so it is a great way to meet others, make new friends, and explore your social networks in one of the coolest countries!
*Birthright Israel is an innovative partnership between the people of Israel through the Government of Israel, private philanthropists through the Birthright Israel Foundation, and Jewish communities around the world (North American Jewish Federations, Keren Hayesod, and The Jewish Agency for Israel). This trip is a gift from Birthright Israel.
Contact Hunter if you have questions or are interested!