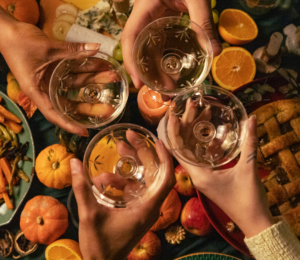 Wednesday, November 22 to Sunday, November 26
Friendsgiving matching is back for 2023! Friendsgiving is a more recent tradition - a meal around Thanksgiving that is celebrated among friends and can sometimes introduce you to new ones. If you're staying in town for the holiday but don't have nearby family, or if you just want to have dinner with a bunch of friends as well, feel free to sign up. There are options for dinners the day of as well as the surrounding evenings.
Please fill out this form to indicate interest in hosting or attending a meal. The form will close on November 15th.
Questions? Reach out to ashley@hilleluw.org.