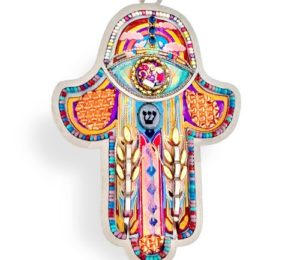 Thursday, November 29
7:00pm to 11:00pm
Hillel UW
4745 17th Ave NE
Seattle WA 98105
Welcome to Hanukkah Night Market: A new experiment in hyperlocal Jewish arts community.
Hanukkah is around the corner, and there's so much to do: Getting candles, figuring out what happened to the menorah after your move, and did you get all the treats, decor, or tschotchkies you wanted? The list never ends, ramping up to spend time with family & community.
Let us help.
At 7pm on Thursday Nov. 29th, in a new experiment, we're turning the UW Hillel building into a giant night market, filled with local folks in the community and their wares.
Planned highlights:
local merchant vendors, from professionals to hobbyists
local artists showcasing their work
live music & performance
FREE Judiaca Swap Table
Are you an artist or crafter and interested in being a vendor? Sign up here!