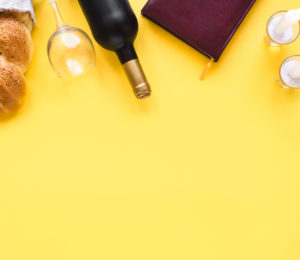 Friday, April 09
7:15pm to 8:30am
Join Jconnect Seattle for our monthly Shabbat gathering, featuring our own local Jewish musician, Chava Mirel! Fill out the RSVP below for the Zoom link to join us!
7:15pm- Intros & Schmoozing
7:30pm- Kabbalat Shabbat with Chava Mirel
Grab a Shabbat Meal to go! Available for pick-up at Hillel UW. Dinner menu for 4/9/21:
-Roasted salmon w/ spiced brown sugar
-Vegan stuffed peppers
-Wild rice
-Zucchini & red bell pepper sauté
-Greek salad/dressing
-Brownies (dairy)
-Challah rolls
-Grape juice
Pick up: Thursday (4/8), 6 - 8pm & Friday (4/9), 11 am - 2pm.
Staff and Jconnectors will be required to adhere to CDC guidelines and will need a mask and to be socially distanced during the pick-up times!