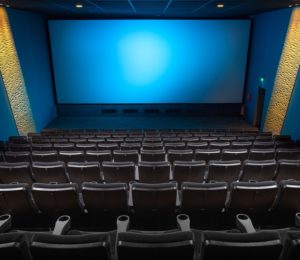 Thursday, November 14
6:00pm to 8:00pm
Big Picture Theatres
2505 1st Ave
Seattle WA 98121
Most can expect Holocaust programming around Yom HaShoah, but this new movie, Jojo Rabbit, is an opportunity to see a modern satirical interpretation of the Nazi regime. Some believe it is controversial while others think it's comedic genius. Come see for yourself. Description below.
We will be seeing the 6pm Happy Hour showing at Big Picture Theatres. Buy your tickets online (discounted for Happy Hour), and meet you there!
Pizza Week event will happen after the movie to debrief.
Jojo is a lonely German boy who discovers that his single mother is hiding a Jewish girl in their attic. Aided only by his imaginary friend -- Adolf Hitler -- Jojo must confront his blind nationalism as World War II continues to rage on. Written and directed by Taika Waititi, based on Christine Leunens's book Caging Skies.