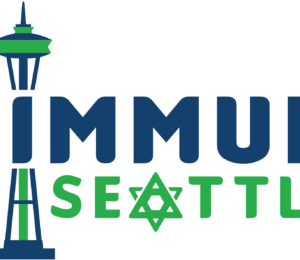 Saturday, January 19 to Sunday, January 20
Bellevue College
3000 Landerholm Cir SE
Bellevue WA 98007
This is a weekend-long Jewish festival filled with fun and learning. Panels, discussions, sing-alongs, food, and so much more!
Just a few of the topics and events from last year, to give you an idea: Torah Against Patriarchy; Bridging Cultures: The Chinese Jews of Kaifeng; Gefilte Fish 101; A Guide for Environmentalists Looking to Connect to Judaism and Advocacy; Tobacco, Alcohol, and Cannabis: Jewish Attitudes, Ancient and Modern; Jocks and Nerds, Priests and Rabbis: Characterization of Jewish Leadership; The History of the Dreidel; Songs of Freedom; Transgender in Jewish Law and Ritual.
Limmud is a global movement of independent, volunteer-run Jewish learning events. Started in the UK in 1980, there are now 89 Limmud groups in 42 countries! While each Limmud group is independent, we are all connected by common values, training and community, shared across the globe. From Mallorca to Atlanta, from Bulgaria to Haifa, and from Shanghai to Seattle, Limmud brings Jewish communities together. Limmud Seattle is fortunate to be a part of the greater Limmud family and to draw on other Limmud groups' experience.
ATTENTION: Jconnect is offering discounted tickets to the first 25 Jconnectors who register! Just type in Jconnect for the promotional code when checking out, and reach out to Hunter at hunter@hilleluw.org to let him know you're coming.