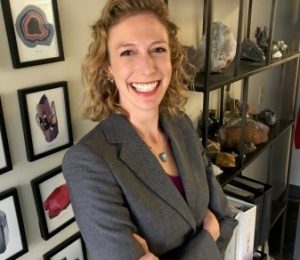 Thursday, November 08
7:00pm to 8:30pm
Hillel UW
4745 17th Ave NE
Seattle WA 98105
Join us for our second speaker in our Extraordinary Jewish Women: A Rosh Hodesh Series
We welcome Lisa Bridge!
Lisa Bridge, a UW alum, is the President and Chief Operating Officer of Ben Bridge Jeweler. As the fifth generation in the company, Lisa honors the heritage of Ben Bridge while driving it towards future growth.
In 2015, Ben Bridge launched the Lisa Bridge Collection, a fashionable jewelry collection designed by Lisa. The collection combines contemporary styling and heirloom quality to inspire a new generation to embrace fine jewelry as part of their lifestyle.
There will be a Q&A and refreshments to follow.
A little about Rosh Hodesh:
The Jewish calendar is based on the lunar cycle and each Hebrew month has its own name. Towards the beginning of the moon's cycle, it appears as a thin crescent which is the signal for a new Jewish month. Rosh Hodesh, (literally, Head of the Month) is the celebration of the new Jewish month, and has long been honored by Jewish women for a variety of reasons ranging from the correlations between women and the lunar cycle, to the opportunity to reclaim a sliver of spiritual space. Today, Rosh Hodesh has become a time for women to study and learn together.
We invite you, regardless of gender, sexual orientation, age, Jewish knowledge, or ethnic background, to join us as we learn from five extraordinary Jewish women in our community this year, and hear their fascinating career paths.