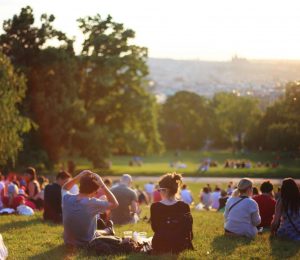 Friday, August 10
7:00pm to 10:00pm
Gas Works Park
2101 N Northlake Way
Seattle WA 98103
Shabbat in the Park has become a Jconnect summer tradition, so we hope you'll join us for Shabbat at Gas Works! What better way to begin Shabbat than with good friends and a delicious potluck in a beautiful park?
We'll be bringing fresh baked challah, grape juice, and all of the plates and cutlery. This Shabbat potluck will be picnic style, so please bring your favorite veggie dish as well as blankets or chairs if you have them.
We will begin with a short Shabbat service from 7:00-7:45 and then enjoy dinner together.