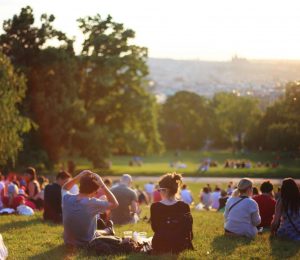 Saturday, July 21
8:30pm to 10:30pm
Park in Queen Anne - location to be given upon RSVP
We'll start with a potluck Seudah Shlishit -- that is, the sharing of food, as we spend the waning hour of Shabbat together.
Rabbi Josh Weisman (Kavana's new rabbinic fellow) will lead a brief text-study and discussion. And then, as the sky darkens and the stars come out, we will mark the transition from Shabbat into a time that's totally other... the fast day of Tisha B'Av. We will chant and read Eicha in a combination of Hebrew and English... all are welcome to join us in grieving for the brokenness of the world, then and now.
Co-sponsored by Kavana.
FOR LOCATION DETAILS, PLEASE RSVP HERE: https://kavana.wildapricot.org/event-2990101/Registration
What to bring: a food item to share, a blanket, a jacket, a flashlight