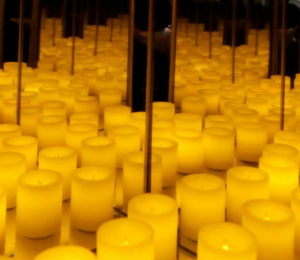 Sunday, May 05
2:00pm to 4:00pm
Seattle Art Museum
Plestcheeff Auditorium
Contact: Holocaust Center for Humanity
Actress Samara Lerman presents her one-woman play, Cyla's Gift. When the ghost of her grandmother starts visiting her at night, Samara is compelled to travel through interwoven family stories of survival. Cyla's Gift is one woman's exploration into her grandmother's life journey as she seeks to connect, process, and share in the only way she know how – storytelling.
The performance will be followed by a memorial candle-lighting with Holocaust survivors and the Holocaust Center's Student Leadership Board, music by Kesselgarden, and remarks from Rabbi Hassan, Sephardic Bikur Holim. 
*Hillel UW is a co-sponsor for this event, hosted by the Holocaust Center for Humanity.