Trip Dates: May 10-19 2020
Application deadline has passed.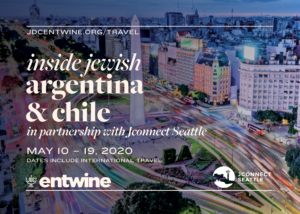 This year's JDC Entwine/Jconnect trip is headed south! Inside Jewish Argentina & Chile, exclusively for young professionals from the Seattle area, is an exciting opportunity to experience the sights, sounds, and flavors of South America and to engage with the vibrant Jewish communities in Buenos Aires and Santiago.
Applications are now closed.