We are so fortunate to have two wonderful Jconnect representatives on our Hillel UW Board.
Adam Even Engel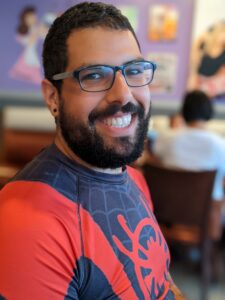 Adam Even Engel (he/him) is Bostonian by birth, Mizrahi by heritage, and Seattleite by choice. By day, he teaches science at Evergreen High School in White Center. By night, he serves as a lay leader in the Seattle Jewish community as a member of the Jewish Community Relations Council and a co-founder of the Dreamcoat Initiative. Additionally, Adam hosts Jewish events as a Moishe House Without Walls host. Previous events have included a discussion of the Jewish afterlife, a Tu b'Av celebration of male friendship, and an annual Passover Seder using a custom-written Haggadah. In his spare time, Adam enjoys karaoke and competitive punning, twice advancing to the quarterfinals of the 2019 O. Henry Pun-Off World Championship.
Rebecca Mather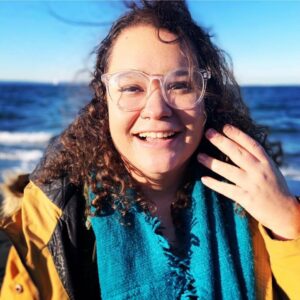 Rebecca Mather (she/her) is a Jewish professional with a particular expertise in youth justice education. Originally from the Chicago area, Rebecca is an alumna of Avodah New Orleans and former staff member for Tivnu, a Jewish social justice gap year program in Portland, Oregon. Before moving to Seattle in October of 2019, Rebecca spent three years as Director of Social Justice Programs at Texas Hillel. She currently works on the Outreach & Education team at Jewish Family Service while pursuing a master's in Social Justice and Community Organizing. When not working or studying, you can find Rebecca with her cat (a noisy tabby named Mordecai), baking, or scoping out a new hiking trail.