JDC Entwine Global Jewish Service Corps (JSC) Fellowship
Applications are now open for the 2023-2024 JDC Entwine 
Global Jewish Service Corps (JSC) Fellowship
, a year-long, paid, professional opportunity for Jewish young professionals to volunteer overseas with JDC, the world's leading Jewish humanitarian aid organization.
Application deadline is December 18th, 2022.
posted 11/16/22
---
The Nachshon Project
excited to share that applications for The Nachshon Project Launchpad Graduate Fellowship are now open. This unique fellowship provides aspiring Jewish leaders with significant funding to earn graduate degrees that will lead to high-level careers in Jewish professional leadership.
The Nachshon Project Graduate Fellowship offers you:
·        $30,000 per year toward full-time graduate school and living expenses. Supported degrees include Rabbinical or Cantorial Ordination, Jewish Education, and Jewish Nonprofit Management.
·        First-rate professional development programming, including annual conferences and supervised project implementation.
·        Relationships with a cohort of peers, who provide support to one another throughout their graduate studies and into their professional lives.
posted 10/26/22
---
Teen Feed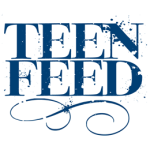 We are looking for volunteers each month as we cook and/or purchase food that will provide dinner for homeless teens in the area.
Please consider signing up to make, prepare and/or purchase a main dish, vegetables, fruit, rolls, bottled water or other drinks.  Slots are also available to sign up for the packaging team who puts all the food together the night of. The church does have a warmer so you are welcome to bring food that the packaging team can reheat for you if necessary.
You are welcome to sign up for as many slots as you like until they are all filled (for example, if you want to bring 24 bottles of water/juice/seltzer, just sign up for two slots). Food will be dropped off at the University Lutheran Church (1604 50th St. NE) on Sunday. Give them a call when you arrive at 206-229-0813 and they will help you bring the food into the church.
If you are feeling unwell or have been in contact with someone who is COVID – 19 positive, please do not sign up to cook.
Preferably, items will be prepared and dropped off in new (clean), disposable foil trays. If cooking, please be mindful of keeping food and cooking materials sanitary. In general, it is best to not use nuts in your cooking to accommodate those teens with allergies.
Please visit our events page for all upcoming Teen Feed dates.