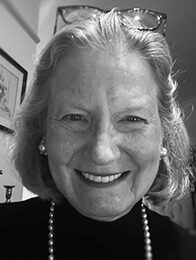 Thursday, June 24
4:00pm to 5:00pm
Everyone leaves a legacy. How will you be remembered? How do you want to be remembered? Have you documented your wishes for your loved ones? It transcends finances, but that is a part of the process – whether you have significant resources or not. At its core, your legacy is about the lasting mark you leave after you are gone.
It can be overwhelming to know where to start. But doing so can be a gift you leave for your family, as well as the way you continue to transmit your values.
Join JFS and Bellevue-based attorney Janet Gray, who specializes in estate planning, to learn how and why you can plan your legacy – regardless of the resources you may have at your disposal.
About Janet Gray:
Janet Gray, a 40-year member of the WA State Bar Association, is a shareholder and founding member of the Bellevue law firm of Jeppesen Gray Sakai, P.S., where she specializes in the areas of estate planning, probate, taxation and charitable giving. She has been named a Washington Super Lawyer since 2005.
Janet's community involvement includes past service as a board member of Jewish Family Service, Kline Galland Center, Jewish Federation of Greater Seattle, UW Hillel and Stroum Jewish Community Center. She was a Founding Member of the Federation's Women's Endowment Foundation. Currently, she serves on Herzl-Ner Tamid's Social Action Committee and on the board of Shadhika, a national non-profit that partners with NGOs throughout India which support at-risk young women and children. She also serves as a board member of several private foundations.
Janet is a Seattle native. She and her spouse, Brad Rind, have three children, three (and soon to be five) grandsons and two dogs.