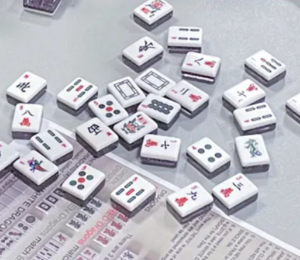 Monday, June 05
6:00pm to 8:00pm
3801 East Mercer Way
Mercer Island WA 98040
Map it!
Contact: Stroum Jewish Community Center
Ever wanted to learn the popular tile-based game that takes Jewish households by storm? Join Denise Weinstein, local mahjong maven, for this beginner class! There will be time for guided free play after the class to practice your new skills. You'll be ready to join our bi-monthly, drop-in mahjong group in no time! Registration is required and space is limited.
Cost: $5 SJCC members | $8 guests
Register here.