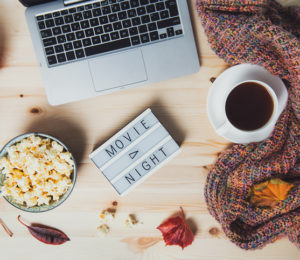 Monday, May 10
6:30pm to 7:30pm
Join Jconnect Seattle for a little Israel experience as we dive into an episode from one of the country's most popular t.v. shows, The Baker and the Beauty. Participants will watch a 30 minute episode on Zoom and then come together for discussion.
Synopsis:
Noa Hollander has it all: she's the most famous woman in the country, the beautiful daughter of a hotel magnate, a successful model with an international career and – up until now – one half of a Hollywood power couple. Amos is a simple 28-year-old guy who still lives with his parents and works at the family bakery.
A chance encounter at a fancy restaurant — where Amos goes to celebrate his ninth anniversary with his girlfriend Vanessa, and where Noa is avoiding public speculation about a break-up from her Hollywood lover – leads to unexpected sparks and an even more unlikely love story. Can their love survive her jet-setting lifestyle, her overbearing agent, his unworldly family, both their exes, and the media?
Worlds collide, cultures clash, and family values, celebrity, love, and humor ensue on screen.
This  Israel Education program was created by The iCenter for Israel Education