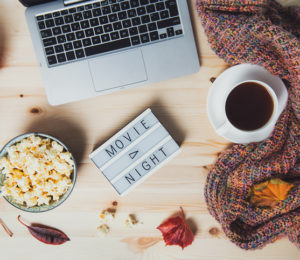 Monday, April 12
6:00pm to 7:00pm
Leading up to Israel's Memorial Day (Yom HaZikaron) on April 14, 2021,  join Jconnect Seattle for a viewing and timely discussion from an episode of the Netflix series, When Heroes Fly.
Synopsis:
Inspired by a bestselling novel, this dramatic thriller centers on four friends, war veterans of a Special Forces unit, who, eleven years after falling out, must reunite for one final and deeply personal rescue mission. When they receive news that Yaeli, a former lover of one of the friends and sister of another—long believed to be dead—may still be alive, the four friends embark on a mission to find her. Their journey takes them deep into the heart of the Colombian jungle, where they soon realize that if they are to succeed in their search, each of them must first confront the trauma that tore them apart so many years before. Yaeli ran as far as she could from the people she loved the most, to save her from the shadow of death they cast upon her. (Source)
The series was created by Omri Givon and loosely based on the novel of the same name by Amir Gutfreund. Amir Gutfreund was born in Haifa in 1963 to Holocaust survivors. After studying applied mathematics at the Technion, he joined the Israeli Air Force, where he worked in the field of mathematical research. The author of five novels and a collection of short stories, he received the Buchman Prize from the Yad Vashem Institute in 2002, the Sapir Prize in 2003, the Sami Rohr Choice Award from the Jewish Book Council in 2007, and the Prime Minister's Award in 2012. Gutfreund lived with his family in the Galilee in northern Israel. In November 2015, at the age of 52, he passed away after a battle with cancer. His first book Our Holocaust, which was published while he was still in the military in 2001, brought him instant renown as an author. His novel Heroes Fly to Her was published in 2008 and was adapted to film as The Matchmaker, and more recently was the inspiration for the TV series When Heroes Fly. He was also the screenwriter for the series Hostages, which aired on Israeli TV (and available on Netflix).
This Israel Education program was created by The iCenter for Israel Education