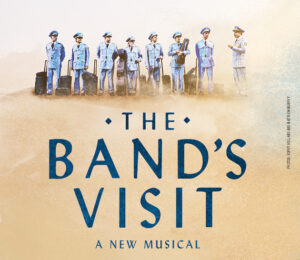 Saturday, March 12
8:00pm to 11:00pm
The Paramount Theatre
911 Pine Street
Seattle WA 98101
See a musical with Jconnect!
In a tiny Israeli town that's way off the beaten path, a band of Egyptian musicians arrive lost, out of the blue. Under the spell of the desert sky, and with beautiful music perfuming the air, the band brings the town to life in unexpected and tantalizing ways.
Jconnect has purchased a group of tickets to the Saturday evening performance of The Band's Visit on March 12th at the Paramount Theatre. We are subsidizing the cost of these tickets to make them more accessible to Jconnectors.
Purchase your ticket below!