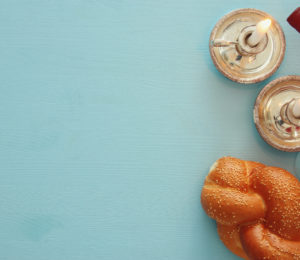 Friday, August 14
7:30pm to 8:30pm
Shabbat Shalom! For our Jconnect August Shabbat, we are taking the best of our previous Shabbat formats to best fit everyone and anyone's needs -- choose the elements that add up to the Shabbat experience you want. It's Shabbat, your own way.
Food, friends, and Shabbags: Whether you've been gathering in small, safe groups already,* and want to celebrate Shabbat together, or you're doing Shabbat solo, we are offering $5/person towards your dinner or ritual items, up to $25/group, and/or Shabbags with your Shabbat supplies (challah, grape juice, tea lights, blessings, and a "Taste of Torah") ready to go. Deadline to sign up for a Shabbag is 5 pm Wednesday, August 12th and then you can pick up your Shabbag at Hillel on Thursday night, August 13th, between 7-9 pm, or Friday, August 14th,  between 11 am and 2 pm!  We ask that you wear a mask for the short time that you are in the building - thank you!
Community and singing: We will also be hosting a virtual Shabbat gathering featuring singing led by beloved local Jewish musician Chava Mirel at 7:30pm, so that no matter where you are, you can feel connected to your Jconnect community. We'll keep this call open for a while after the singing ends so those who want to can chat with each other!
RSVP below! We look forward to seeing you!
*If you plan to have dinner with up to a total of five friends, we encourage you to be outside if possible, and to definitely wear masks! See Washington State's Safe Start guidelines for more.