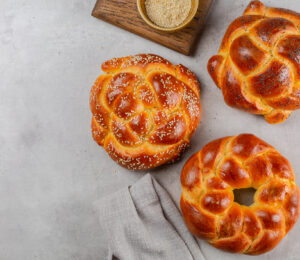 Sunday, September 25
7:00pm to 9:00pm
Hillel UW
4745 17th Ave NE
Seattle WA 98105
Contact: Jconnect / Hillel UW
Dinner is now SOLD OUT.  If you would like to put your name on a wait list please email Amee and she will reach out if we can accommodate you.  You are still welcome to register and join us for services.
Undergraduate students, graduate students, and Jconnectors (20-30 somethings) are invited to join us for a delicious Rosh Hashanah dinner after services. Indoor and outdoor seating will be available. Pre-registration required.
Menu:
Round challah (plain & raisin)
Brown basmati & wild rice with dried cranberries
Sweet noodle kugel with applesauce & golden raisins
Oven roasted Moroccan yams
Fresh green beans with julienne red peppers
Mixed green salad with pomegranate dressing
Apple cake
Wine (for Jconnectors)
Honey-glazed garlic chicken (Vegetarian option available)
For more information about our High Holidays programming, click here.