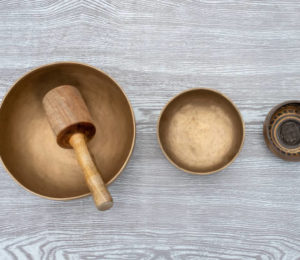 Thursday, May 20
7:30pm to 8:30pm
This three-part series with Chava Mirel and Rabbi Josh -- starting on Lag Ba'Omer! -- will complement our monthly Jconnect Shabbat singing by giving us opportunities to explore Jewish communal singing experientially, spiritually, and conceptually.
Focusing in on Kabbalat Shabbat, the Friday night service, we will:
*Learn new songs and melodies,
*understand the theory and practice of singing in community with master Jewish musician and prayer leader, Chava Mirel,
*delve into the meaning and spiritual dimension of key parts of Kabbalat Shabbat, an innovation of Jewish mysticism, with Rabbi Josh,
*and sing lots of songs together!
Hashmi'ini et kolekh -- a phrase taken from the Bible's poetic spiritual masterpiece, the Song of Songs -- means "Let me hear your voice." It is an invitation to hear each other's voices and make our own voices heard. Join us, and let us hear your voice!
This series is appropriate for everyone, no matter your perceived or real "musical ability." Jewish community singing is not about some standard of vocal quality, it's about the heart and soul you put into it. So, yes, we really do want to hear your voice!
Series dates:
Thursday, April 29, 7:30pm -- Lag Ba'Omer, a traditional time for singing together!
Thursday, May 20, 7:30pm
Wednesday, June 2, 7:30pm