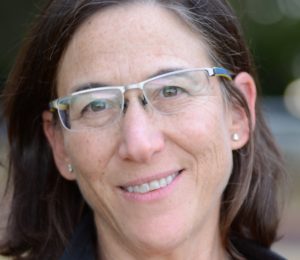 Thursday, April 08
7:30pm to 8:30pm
Our new series will showcase five local Jewish authors and their recently released books. Jconnectors will have the opportunity to engage with the authors during one-hour interactive Zoom sessions. Each J-Author event will be facilitated by our Jconnect Director, Nomi Mitchell.
You may attend as many series sessions as you would like. RSVP below!
Karen Treiger, My Soul is Filled with Joy: A Holocaust Story
After 18 years of practicing law in Seattle, Karen Treiger felt a call to explore the story of her in-laws, Sam and Esther Goldberg. Treiger was educated at Barnard and NYU Law School --where she was editor-in-chief of NYU Law Review. The result of her three-year inquiry is the widely praised book, My Soul is Filled with Joy: A Holocaust Story. Treiger is an accomplished speaker, sharing her story of hope after the Holocaust.
We are offering reimbursements to any Jconnect attendees who buy the authors' books. Proof of purchase must be provided. You will only be reimbursed for your purchase if you attended that author's event. Good for purchases made up to one-month after the event.
Click here for reimbursement form. Event RSVP is separate and below!
Funding for the Jconnect J-Author Series was made possible, in part, by a grant from the Jewish Federation of Greater Seattle.
Thank you to this event's co-sponsor, The Tribe.