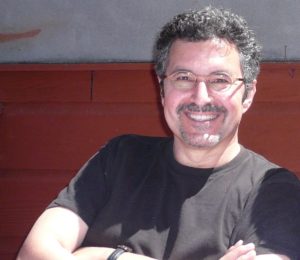 Tuesday, May 25
7:30pm to 8:30pm
Our new series will showcase five local Jewish authors and their recently released books. Jconnectors will have the opportunity to engage with the authors during one-hour interactive Zoom sessions. Each J-Author event will be facilitated by our Jconnect Director, Nomi Mitchell.
You may attend as many series sessions as you would like. RSVP below!
Rabbi Anson Laytner, The Mystery of Suffering and the Meaning of God
Anson Laytner, a native of Toronto, Canada, is a happily retired rabbi. As a volunteer, he is president of the Sino-Judaic Institute and has edited its journal, Points East, for the last 30 years. He also serves on the board of Northwest Interfaith, on the advisory board of End of Life Washington, and on the board of the Seattle chapter of the New Israel Fund.
During his career, he served as program manager of the Interreligious Initiative at Seattle University's School of Theology and Ministry and adjunct faculty with Seattle University's Department of Theology and Religious Studies. He also worked as the grants and contracts coordinator for the Jewish Family Service of Seattle, a bereavement chaplain with Kline Galland Hospice, interim rabbi at Congregation Kol HaNeshamah in West Seattle, and as executive director of the Seattle chapter of the American Jewish Committee and of Multifaith Works, a Seattle non-profit agency that served people living with AIDS. He also directed the Seattle Jewish Federation's Community Relations Council when it was in existence.
Laytner has a BA, summa cum laude, from York University in Toronto, a Masters of Hebrew Letters (MAHL) and rabbinic ordination from Hebrew Union College, a Masters in Not-for-Profit Leadership (MNPL) from Seattle University, and an honorary Doctorate in Divinity from Hebrew Union College.
Laytner is the author of 4 books: Arguing with God: A Jewish Tradition; The Animals' Lawsuit Against Humanity, with Dan Bridge; The Chinese Jews of Kaifeng: A Millennium of Adaptation and Endurance, with Jordan Paper; and The Mystery of Suffering and the Meaning of God. Rabbi Laytner is married to Richelle Harrell. He has two living daughters, three sons-in-law and five grandkids.
We are offering reimbursements to any student or Jconnect attendees who buy the authors' books. Proof of purchase must be provided. You will only be reimbursed for your purchase if you attended that author's event. Good for purchases made up to one-month after the event.
Click here for reimbursement form. Event RSVP is separate and below!
Thank you to this event's co-sponsor, The Tribe.
Funding for the Jconnect J-Author Series was made possible, in part, by a grant from the Jewish Federation of Greater Seattle.