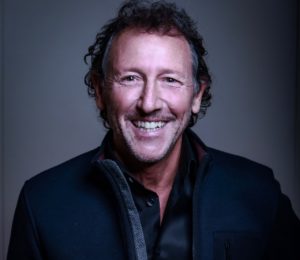 Thursday, June 24
7:30pm to 8:30pm
Join us for the final session in our J-Author series!
You'll have the opportunity to engage with the authors during one-hour interactive Zoom sessions. Each J-Author event will be facilitated by our Jconnect Manager, Nomi Mitchell.
You may attend as many series sessions as you would like. RSVP below!
Rob Angel, Game Changer: The Story of Pictionary and How I Turned a Simple Idea into the Bestselling Board Game in the World
In 1985, Rob Angel was a 26-year-old waiter from Seattle. Using a few simple tools, a Webster's paperback dictionary, a No.2 pencil, and a yellow legal pad, he created the phenomenally successful and iconic board game Pictionary®. With no manual to turn to, he made his own rules by relying on his intuition, hard work, and an unwavering entrepreneurial spirit to build Pictionary into a global powerhouse. Putting together the first 1000 games by hand in his tiny apartment, Angel mastered all the needed business skills including sales, marketing and distribution. For the next 17 years, Rob shepherded Pictionary to sales of 38,000,000 Pictionary games sold worldwide in over 60 countries.
Today, Rob is an entrepreneur, explorer, investor, philanthropist, and sought-after speaker on a mission to help people create their own success and best life by encouraging them to have the confidence to take their first small step. From running with the bulls to swimming with sharks, Rob is always OPEN to new and exciting adventurers.
We are offering reimbursements to any Jconnect or undergraduate attendees who buy the authors' books. Proof of purchase must be provided. You will only be reimbursed for your purchase if you attended that author's event. Good for purchases made up to one-month after the event.
Click here for reimbursement form. Event RSVP is separate and below!
Funding for the Jconnect J-Author Series was made possible, in part, by a grant from the Jewish Federation of Greater Seattle.