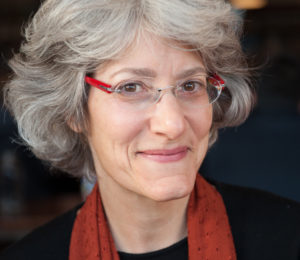 Thursday, March 11
7:30pm to 8:30pm
Our new series will showcase five local Jewish authors and their recently released books. Jconnectors will have the opportunity to engage with the authors during one-hour interactive Zoom sessions. Each J-Author event will be facilitated by our Jconnect Manager Nomi Mitchell.
You may attend as many series sessions as you would like. RSVP below!
Rabbi Elana Zaiman, The Forever Letter
Rabbi Elana Zaiman, loves connecting with people. In her book, The Forever Letter, she encourages us to deepen, heal, and uplift our relationships with the people who matter to us most. Elana is the first woman rabbi from a family spanning six generations of rabbis. She travels throughout North America as a scholar-in-residence, inspirational speaker, and workshop facilitator. She's a chaplain at The Summit at First Hill, a retirement community in Seattle; a certified Wise Aging instructor (IJS), and Adjunct Faculty at Seattle's Harborview Hospital CPE Program. In addition, she is the Ethics and Spirituality columnist for LivFun, a publication for Leisure Care retirement facilities in 10 states, and she has been published in The Gettysburg Review, The Sun, Post Road, American Letters & Commentary, and elsewhere. Elana also volunteers as a co-partner in the Seattle Limbe Sewing Circle, an intergenerational and interracial community which brings together Jews, Muslims, and Christians to create feminine hygiene kits for girls in Cameroon, Africa. Elana lives in Seattle, Washington with her husband and their son.
We are offering reimbursements to any Jconnect attendees who buy the authors' books. Proof of purchase must be provided. You will only be reimbursed for your purchase if you attended that author's event. Good for purchases made up to one-month after the event.
Click here for reimbursement form. Event RSVP is separate and below!
Thank you to this event's co-sponsor, The Tribe.
Funding for the Jconnect J-Author Series was made possible, in part, by a grant from the Jewish Federation of Greater Seattle.