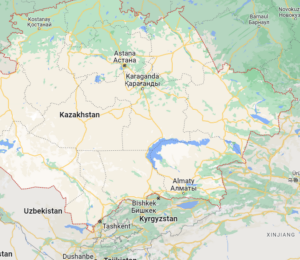 Monday, August 21 to Tuesday, August 29
We're headed to Kazakhstan & Kyrgyzstan on the adventure of a lifetime! Inside Jewish Kazakhstan & Kyrgyzstan gives you an inside look at these vibrant and growing Jewish communities. Breathe in fresh mountain air on a hike around Big Almaty lake, engage with elderly clients from the Jewish Community Center of Almaty, and visit Osh Bazaar, one of the largest bazaars in Bishkek. Inside Jewish Kazakhstan & Kyrgyzstan gives you a chance to see JDC's work in the Former Soviet Union first hand and learn about the value of global Jewish responsibility.
We will be traveling from August 21-29. Participants are responsible for a $250 trip deposit to hold your place once accepted, as well as their own airfare to and from the destination; travel between Kazakhstan and Kyrgyzstan during the program is included. Find out more information here and apply here.
Applications close on April 21st.