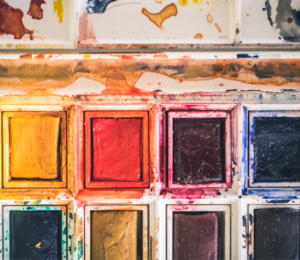 Tuesday, June 18
6:00pm to 8:00pm
Hillel UW
4745 17th Ave NE
Seattle WA 98105
Join Maya Abramson and mads deshazo for a night of Jewish learning, singing, and art-making. Together, using the Jewish Studio Process (JSP) methodology. we will explore collective and communal dreams of liberation and freedom, study (chevruta) with one another, sing, and work with art materials.
mads is a Jewish Studio Project Creative Facilitator (CFT) Fellow and Maya co-leads music and manages operations at JSP.
Please arrive at 6pm, programming will start at 6:15. Please RSVP here. Participants will be capped at 20 people.
Please take a look at this information on gender pronouns, as we are intending for this to be a comfortable, safe, and meaningful space for people of all genders!
Please bring: A water bottle, a journal, a pen!