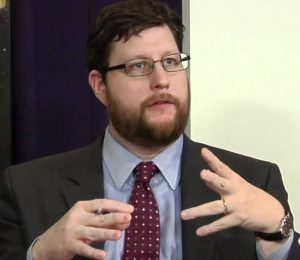 Wednesday, August 24
7:00pm to 9:30pm
Temple De Hirsch Sinai
1511 E. Pike St.
Seattle WA 98112
Join Matt Duss, President of the Foundation for Middle East Peace, for an evening on Israeli politics, the US elections, and American Jewry's role in Middle East Peace.
After Matt's talk, join him over coffee and desserts for a more intimate conversation with other young adults.
Interested in joining us? Email elana@hilleluw.org!
Matt Duss received his MA in Middle Eastern Studies from the University of Washington's Jackson School of International Studies and his BA in political science. He previously worked as a policy analyst at the Center for American Progress and director of the Center's Middle East Progress program.