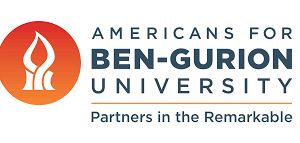 Wednesday, January 26
9:00am to 9:45am
Contact: Americans for Ben-Gurion University
Discover a range of graduate school programs offered at BGU in English. Whether you are interested in medical school, getting your MBA or other graduate programs, studying in Israel is a one-of-a-kind opportunity.
Click here to register or learn more.
This is an event hosted by Americans for Ben-Gurion University. Jconnect is a community partner.