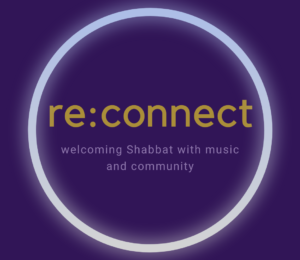 Friday, January 14
7:00pm to 9:30pm
Due to the increase in COVID cases, this re:connect Shabbat will be held via Zoom.
Join us for Shabbat with our musical programming featuring local musician Chava Mirel. Our evening begins with an oneg happy half-hour on Zoom beginning at 7:00 pm, where we'll have breakout rooms for those of you interested in chatting and catching up. Chava will lead our musical Kabbalat Shabbat gathering starting at 7:30 pm. Afterward (around 8:15 pm), you'll have the option of  staying on Zoom to chat with people while you eat dinner. Packaged dinners with candles, matches, grape juice, challah, and a blessing sheet will be available for pickup.
To receive the Zoom link for services, please register below. Dinner to go will be picked up from 6-8 PM on Thursday 1/13 or from 1-3 PM on Friday 1/14. You will also be able to purchase dinner for $15 using the form below; please indicate your pickup slot on the form.
*As of Friday, only vegetarian meals are available.*