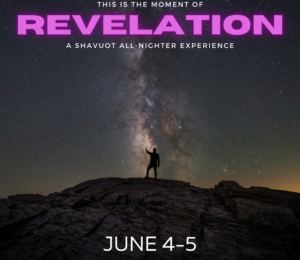 Saturday, June 04 to Sunday, June 05
10:00pm to 1:00am
Hillel UW
4745 17th Ave NE
Seattle WA 98105
Join Jconnect for a tikkun leil Shavuot, an all-night experience that's part party, part study session, part lock-in. Our night will include:
- A midnight dance party
- An ice cream bar
- An Israeli dance class
- What is Shavuot, anyway?
Do you have something you feel particularly passionate about? The Tannaim (singular Tan'na) were teachers of Torah whose work is memorialized in the Talmud. This Shavuot, we're inviting you to bring your own personal pet topic or expertise to present to us in celebration of learning. Tan'na Talk sessions will be 20 minutes in total - 15 minutes of content and 5 minutes of Q&A. Sign up to give a TAN'NA Talk here.
For graduate students prepping for finals, there will also be a dedicated quiet area to study, plus plenty of snacks and coffee throughout the night.