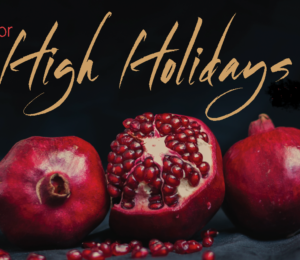 Students, young adults, parents and community members are invited to join Hillel UW for the High Holidays 2020/5781.  We are providing a full selection of both traditional egalitarian and liberal musical services live via Zoom, and with your RSVP, you will receive the link to join us (link will be sent on Thursday, Sept 17) for as much of the day as you would like:
9:00 – 10:00 am
Traditional Shacharit Service (Carl Sayres and Amee Sherer)
10:00 – 11:15 am
Liberal Musical Service (Rabbi Josh Weisman and Chava Mirel)
Join Rabbi Josh and musical prayer leader Chava Mirel for a High Holiday experience centered around soulful song and connection to the meaning of the holidays and the prayers. We will say fewer words, sing more, and try to find what is most personally relevant in the holidays for us all.
11:15 am – 12:15 pm
Torah Service (Carl Sayres and Amee Sherer)
12:30 – 1:45 pm
Traditional Musaf Service (Carl Sayres)
2:00 – 2:45 pm
Torah Discussion (Rabbi Josh Weisman)