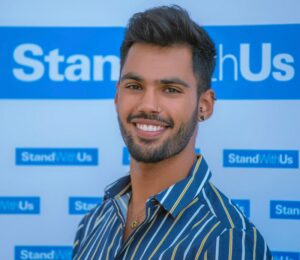 Thursday, January 20
7:00pm to 8:30pm
Join Jconnect's Queer Collective and Hillel UW to learn about the history and progress of the LGBTQ+ community in Israel from 1948 until today. All are welcome!
Aviv Attia will explain why and how the LGBTQ+ movement for civil rights in Israel moved from behind the scenes to the forefront. We'll review the history of laws regarding parenting and adoption, queer people in the IDF, gay pride in Tel Aviv and Jerusalem and the differences between them, queer organizations in Israel, and the state of LGBTQ+ rights in the country. Aviv will also tell his personal story as a member of the Israeli gay community.
This event has now been moved online in light of the increase in the number of COVID cases in the area. RSVP below to receive the Zoom link!