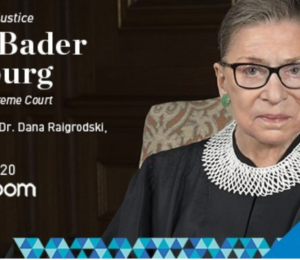 Tuesday, October 20
5:30pm to 6:30pm
Explore the legacy of Justice Ruth Bader Ginsburg, the role the Supreme Court plays in our day-to-day lives, and learn about the Supreme Court nomination and confirmation process with Dr. Dana Raigrodski, lecturer at the University of Washington School of Law. Join this dynamic conversation and learn how our lives have been shaped, and will continue to be shaped, by decisions made in the Supreme Court. Together, we will look back on history and apply understanding moving forward.
This virtual event is free.
This event is in partnership with SJCC, Hillel UW, and Jconnect Seattle.