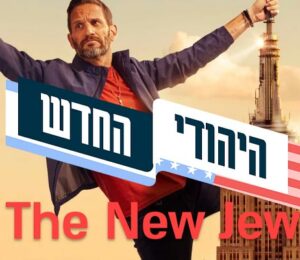 Monday, November 01
7:00pm to 9:00pm
Hillel UW
4745 17th Ave NE
Seattle WA 98105
Ever wonder how Israelis perceive American Jews?
Join us for an in-person watch party of the first two episodes of "The New Jew," which is hosted by the world-renowned Israeli comedian Guri Alfi, on November 1st followed by a conversation with Moshe Samuels, the creator and producer of the show, on November 2nd.
We will provide all the delicious movie snacks you could possibly want during the watch party (popcorn, candy, soda, oh my!)
Click here to watch the trailer for a sneak peak of the show!
About "The New Jew":
The New Jew is a 4-part miniseries which explores the growing divide between the two epicenters of world Jewry. It introduces the varied facets of Jewish life in the US, and the multiplicity of identities within it, in a compelling and entertaining way. It emphasizes the fundamental differences between the particularistic Jewishness that is predominant in Israel vs. the universalistic Jewishness that has developed in the US, and raises the ultimate question- are we still one people, or perhaps we have grown so far apart that we no longer share the same destiny?