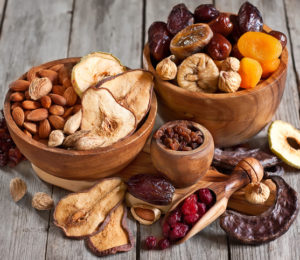 Wednesday, January 27
7:30pm to 8:30pm
Join Jconnect for a Sustainable Salish Sea Tu BiShvat Seder! We'll gather online to share locally-sourced produce (prioritizing local farms using fair labor practices) and Kosher wine provided by Hillel UW. Throughout the Seder, we'll explore opportunities to show up for climate justice, guided by Jewish rituals and values. While this program is being designed and facilitated by members of Jconnect Seattle, all are welcome.
Sign up by the end of Monday, January 25, to reserve your wine and fruit. 
Tu BiShvat Seder bag pick-up will be on Tuesday, January 26 from 6-8pm at Hillel UW.
Tu BiShvat Presenter Bios:
Rebecca Mather is an experienced facilitator with a background in using Jewish values to connect young people to social justice learning and action. She currently lives in Seattle where is on the Outreach & Education team at Jewish Family Service Seattle and is in graduate school studying Community Organizing.
Ari Geary-Teeter is an educator and environmental justice advocate living in the Seattle area. He has experience combining social justice and Judaism within a diverse, pluralistic milieu. A recent graduate of the University of Washington, he is excited to bring in insights from his background in environmental biology and environmental ethics.
Register here! Please register below with Jconnect and then follow the link to register on the Festival website. You must register at the Festival website to get location/link details and be confirmed.
This event is part of the Big Bold Jewish Climate Fest, of which Jconnect is a proud partner.