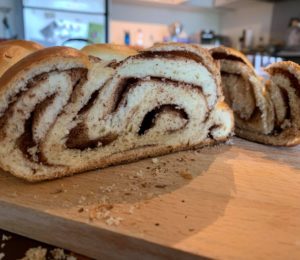 Thursday, May 27
6:30pm to 8:00pm
Join Jconnect for a virtual challah baking class led by our very own, Perry Blankenship!
We'll be making a chocolate filled challah and Perry will lead us through the process. Have the ingredients ready to go and we'll make the challah and ganache together!
The recipe and ingredients can be found
here.