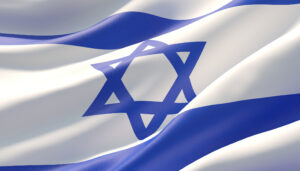 During this painful time in Israel and on campus, Jconnect is committed to meeting Jewish young adults and graduate students where they are.
Over the past few weeks, we have upgraded and enhanced our security measures; we've also increased staffing and counseling to keep our community physically, spiritually, and emotionally safe.
For upcoming events related to the war in Israel and happenings at Jconnect and Hillel, please see our calendar here, sign-up to receive our Jconnect newsletter, and follow us on Instagram  @jconnectseattle.
Additionally, if you have program ideas, feedback or just want to talk please reach out to us. Rabbi Lauren Kurland, our Senior Jewish Educator, is always available as a resource or just to talk.
Below are some additional resources you may find helpful during these challenging times:
Find Reliable News
Navigating the news right now can be challenging and confusing. This resource offers sources that you can trust.
Mental Health and Wellness
If you're in need of support, reach out to Orliyah Finnegan, Hillel UW's counselor, Rabbi Lauren, or try these self-care  strategies for tough times.
Anti-Bias Tool
If you are a graduate student experiencing or observing antisemitism of a non-emergency nature at UW, report it here. You can also reach out to Safe Campus. In case of emergencies contact 911.
Guide for recognizing polarizing rhetoric from the Bay Area JCRC.
Additional Resources from Hillel International
Find prayers, poems, and other Jewish writings; a draft email to professors requesting flexibility; and tips on how to show up for others from Hillel International.