November 3rd is election day!
Are you prepared? Are you registered to vote? Hillel UW is here to help!
---
MitzVote
is a non-partisan get-out-the-vote campaign that provides students with the education and resources they need to mobilize and vote in the 2020 election. Utilizing Jewish wisdom to empower and enable students to engage in the election, we and other Hillels* are working to support our students in civic education, activating peers, voting, and celebrating civic engagement.
*Jconnect Seattle is a program of Hillel UW.
---
The Choosing People: A Jewish Learning Session on Judaism and Democracy
A 3-Part Series
7:30 pm
Thursday, 10/22
Thursday, 10/29
Tuesday, 11/10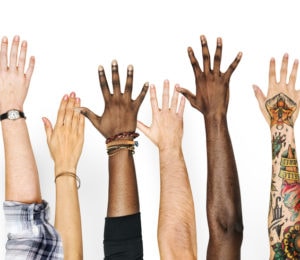 Jconnect Seattle is excited to bring you a new 3-part Jewish learning series.

This Election Season three-part series will explore the relationship between Jews, Judaism, and Democracy vs. Authoritarianism, and equip us with inspiration for taking action through the democratic process. We'll explore questions like: Why do Jews seem to love democracy so much? What is the Jewish view of authoritarian power? What does Judaism say about justice, freedom, and diversity of opinion?
---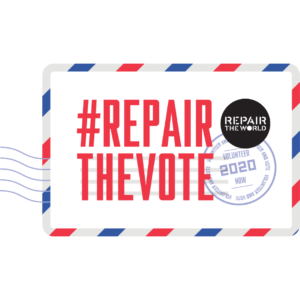 Repair the Vote
Tuesday, October 27
Jconnect Seattle and Repair the World are coming together to bring you an opportunity to REPAIR THE VOTE!
Voter ID laws in 35 states prevent or intimidate millions of eligible Americans from casting their ballot. VoteRiders' mission is to provide voter ID education and assistance to all eligible voters who are in need. Phone bank with VoteRiders and Repair the World on Tuesday, October 27 at 5PM to connect with voters and ensure they have the proper ID to vote in November. Take action now to make sure that every American can exercise their right to vote!
*This event is in partnership with Repair the World*
---