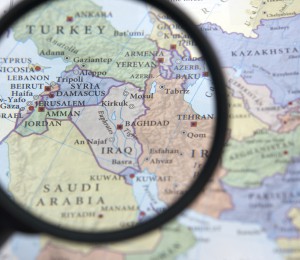 Wednesday, February 04
7:00pm to 8:00pm
Hillel UW
4745 17th Ave NE
Seattle WA 98105
Map it!
With the approaching Israeli elections and Netanyahu in the news- we know that Israeli politics are on many people's minds. Please join us as Israeli expert Nevet Basker discusses the current political situation in the Middle East.
Nevet Basker is an independent consultant, public speaker, educator, and policy adviser specializing in modern-day Israel and the Israeli-Palestinian conflict.  Based in Seattle, Washington, Nevet speaks regularly to youth and adults, Jewish and non-Jewish, and leads discussion groups about current events in Israel and the Middle East.  Her approach is pluralistic and inclusive, sensitive and nuanced, open to a range of viewpoints, and welcoming debate and constructive criticism as essential components of love and support for the Jewish state.  She focuses not only on education but also–and especially–on building community, emphasizing shared values, collective identity, and respectful discourse.
We look forward to you joining us at this fascinating talk!