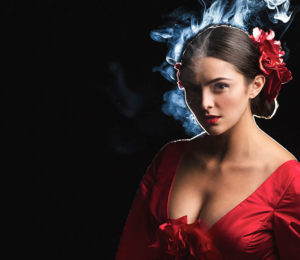 Sunday, May 12
2:00pm to 5:30pm
McCaw Hall
321 Mercer St
Seattle WA 98109
Map it!
Join Jconnect in going to see one of the steamiest opera's out there, Carmen!
Bizet's thrilling story of deadly obsession seduces with an amazing array of instantly recognizable melodies and masterful arias beloved across the globe. An ordinary soldier becomes mesmerized by a beguiling factory girl with a plan. Will either of them foresee the tragic ending of their high-stakes game? Don't miss this grand new production featuring lavish scenery, traditional costumes, and some of the most famous classical music ever written.
*In French with English subtitles*
Tickets are $18!
Email Hunter for any questions or concerns, hunter@hilleluw.org, thanks!
Main Photo © Philip Newton | Photos Carmen, Opera Philadelphia, 2018 © Steven Pisano