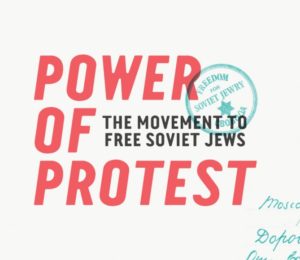 Friday, March 08
7:00pm to 10:00pm
4745 17th Ave NE
Seattle WA 98105
Join us for an end-of-week Shabbat dinner that you won't want to miss! Check out our Facebook event page for more information!
Sign up to volunteer and enjoy a free meal!
A little about this exhibit:
The traveling exhibition Power of Protest, created by the National Museum of American Jewish History in Philadelphia, "showcases Americans' efforts in the late 1960s through 1990 to free refuseniks—Jews who lived in the Soviet Union and were denied the rights to live freely, practice Judaism, or leave the country due to their religion."
'Schmooze time' (aka Happy hour): 7:00 pm
Services/Dialogue: 7:30 pm
Dinner: 8:30 pm
RSVP below: