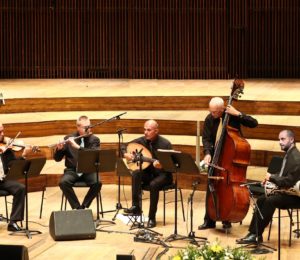 Sunday, January 19
7:30pm to 9:00pm
Hillel UW
4745 17th Ave NE
Seattle WA 98105
Shesh Besh, an Arab-Jewish Ensemble searching for an elusive balance of East and West in music, embodies two cultures living together in harmony. It is comprised of three members of the Israel Philharmonic Orchestra alongside four of the finest musicians from Israel's Arab community. Shesh Besh is a model of tolerance and mutual respect in the Middle East.
Learn more about the group here.
This event is being generously underwritten by Martin Selig.
RSVP required. Please do so here.