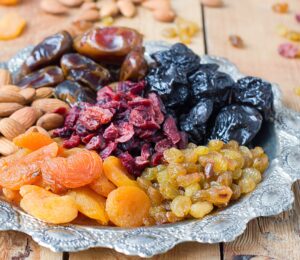 Thursday, January 13 to Friday, January 14
Hillel UW
4745 17th Ave NE
Seattle WA 98105
Interested in hosting a Tu Bishvat seder? Look no further! Jconnect has you covered.
Tu Bishvat is often referred to as the new year for the trees, or even Jewish Earth Day. It was originally used as the date on which all trees planted in Eretz Israel grew a year older in order to mark a tree's age and the farmer's obligations to it. In modernity it has evolved into a holiday about caring for the Earth and assessing our environmental impact, and it has become customary to mark it with a seder, similar to the one you might be familiar with at Passover.
Kits will include wine (non-alcoholic option available), as well as representative foods of the other seven species, a haggadah, and some fun surprises!
We are offering the option to pick up a seder kit on January 13th and 14th from the Hillel UW building to help you host your own Tu Bishvat seder. Kits will also be available for pickup when picking up re:connect Shabbat dinners for the 14th. Register to request a kit below!