Explore Perspectives. Journey Together. Reimagine Israel.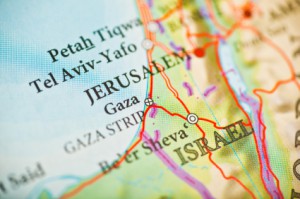 Netivim is a unique Israel-focused learning experience designed to engage young adults seeking to deepen their knowledge and create a community of informed dialogue around Israel.
Our program (September 2019 – May 2020) will focus on some of the major questions facing the Jewish people as they have developed over the past 70+ years, since Israel's establishment including; the relationship between Israel and world Jewry, the Arab-Israeli conflict and the challenges and opportunities facing Israel as a Jewish and democratic state. Through exposure to internationally acclaimed educators, writers and political influencers, participants will:
●        Expand their knowledge and understanding of the region's complex issues while deepening their personal connection to Israel
●        Learn how to build community and guide discussions around Israel
●        Emerge as informed and more reflective leaders who are able to engage in powerful cross-communal dialogue about Israel
Netivim is brought to Jewish Puget Sound by the Jewish Federation of Greater Seattle, in partnership with Hillel at UW. Click HERE to learn more and apply! Deadline to apply is August 1st!
Questions? Contact Ariel Lapson at ariell@jewishinseattle.org.